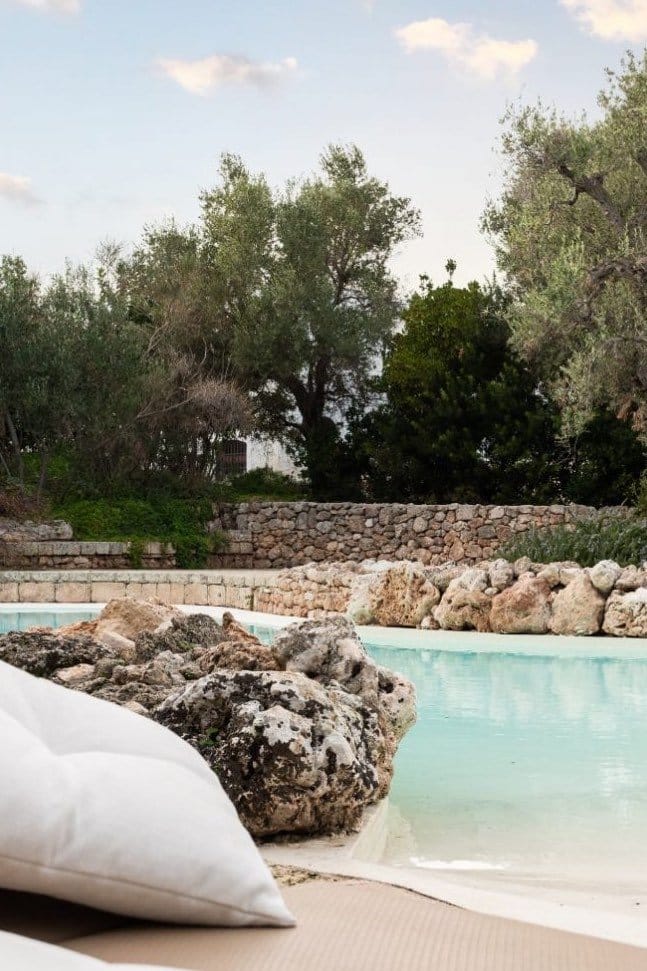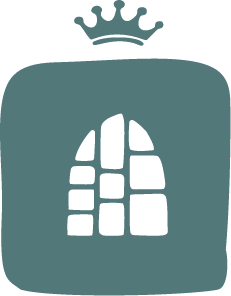 An oasis of paradise and wellbeing in Masseria in Fasano
For your holiday, choose our "agriturismo" (farmhouse) in Fasano with swimming pool and imagine that you are stopping time : a small natural paradise affording you peace and privacy.
No chaos, no deadlines to meet, no stress. Just the warm sun, by the pool, with a cold drink and the smell of rosemary wafting through the air.
A backdrop of dry stone walls, accented with colors of the Mediterranean seaweed, forms the backdrop of our large in ground pool.
The sand colored coating replicates the crystal clear sea, creating a natural scenic effect with rounded shapes and progressive depth.
The result is a pool with a sea view perfectly in tune with the surrounding landscape.      A glimpse of blue in the green of centuries old olive trees that melts into nature, drawing a corner of beauty, wellbeing and comfort.
Choose pure relaxation in Masseria a Fasano: you can dedicate yourself  to reading by choosing one of the many books available in our library, rediscover physical and mental well being thanks to the properties of water, and abandon yourself to the warmth of the sun under the hospitality of our staff.
Non un semplice soggiorno
Tra campagna e mare, la Masseria Borgo San Marco è un incantevole Borgo fortificato situato in una piana di ulivi millenari, unici al
mondo. Siamo tra Fasano e Ostuni, di fronte al mare Adriatico, che dista solo 2 chilometri, la Valle d'Itria dietro l'angolo, il Salento
tutt'intorno. 13mila ulivi fanno da sentinelle silenti, mentre i carrubi fanno mostra di sé come secolari sculture della natura. Da
sempre questa fortezza – nel XII secolo insediamento di monaci bizantini, nel '400 presidio dei Cavalieri di Malta, dal '700 Masseria –
si è opposta alla brezza del maestrale. Oggi la masseria Borgo San Marco è un luogo perfetto per rilassarsi e abbandonarsi al riposo,
tra il profumo degli agrumi e di altre essenze mediterranee. Molti personaggi famosi hanno scelto questo posto per trascorrere le loro
Masseria Borgo San Marco.
Puglia, Fasano – Brindisi – Salento.
TEL: +39 080 4395757
CEL: +39 331 9978818