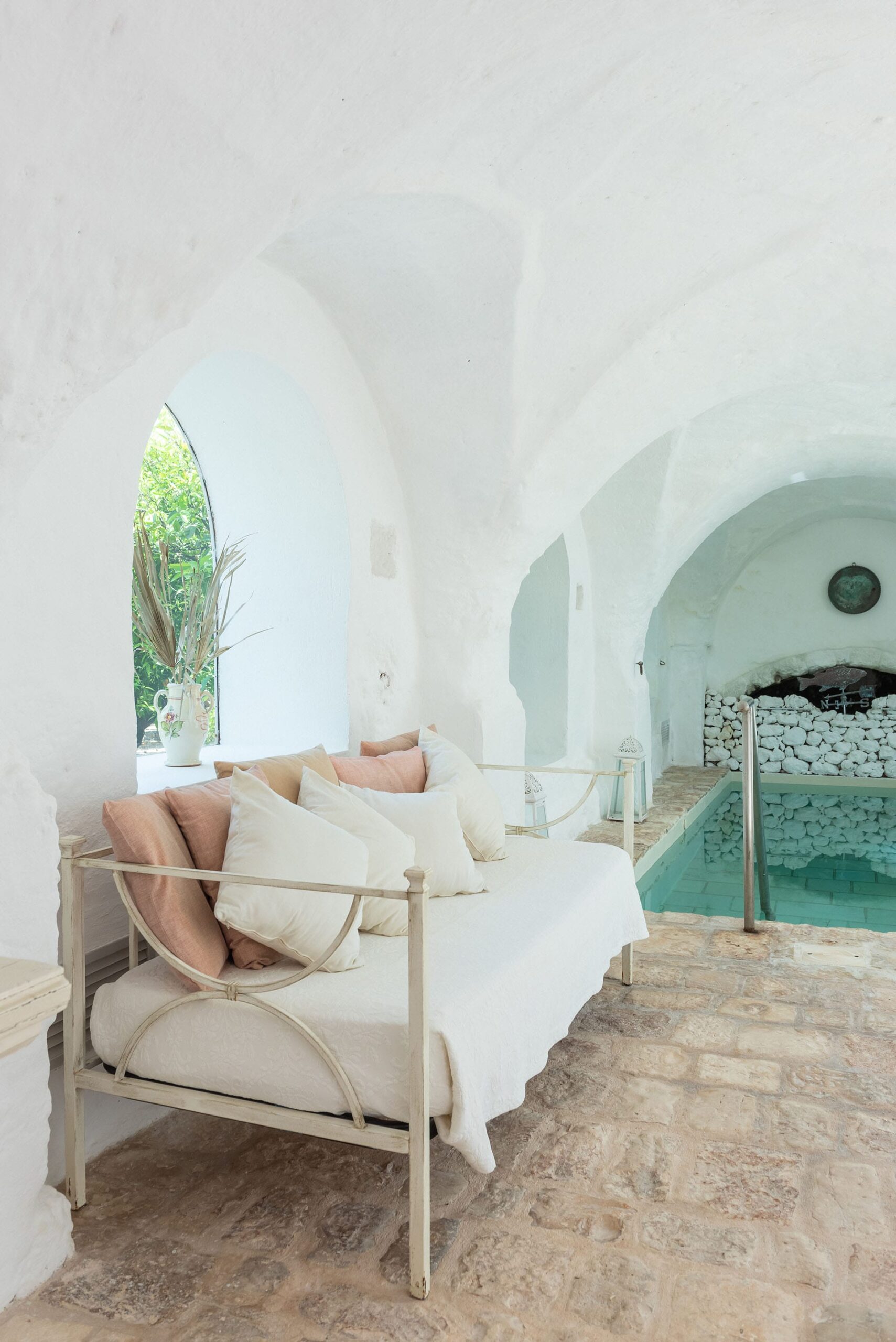 A Wellbeing Oasis for Our Guests
Borgo Aquae is our wellness centre equipped with a massages-room, an indoor pool with jacuzzi and lounge area in the middle of our ancient lemon grove.
Perfectly integrated in the rustic setting, the effect is that of being in harmony with the water, the sounds and the music coming from Nature.
Our masseuse proposes specific treatments, such as the Lymphatic Drainage Massage, Reflexogenic Massage, Energetic Massage, Firming Massage and Decontracturing Massage.
Masseria Borgo San Marco.
Puglia, Fasano – Brindisi – Salento.
TEL: +39 080 4395757
CEL: +39 331 9978818