Culture, Relax and comfort in the heart of Apulia..
In Italy's southern region, Puglia, our resort provides the ideal conditions for a unique experience. Welcome to Borgo San Marco, an elegant and charming hotel surrounded by millenary olive trees, situated near Fasano and Ostuni. We are 2km from the seafront as well as a short distance from Valle d'Itria and the Salento coast. We are encircled by thirteen thousand sentinel olive trees, one of the symbols of Puglia, as well as the carob trees which are our centenary natural sculptures. Our fortress has been exposed to the north-westerly wind for many centuries – in the XII century it was a settlement of the Byzantine monks, a location for defence for Malta's Knights in the fifteenth century, and a "Masseria" from the eighteenth century. Today, Masseria Borgo San Marco is the perfect location to relax, in the midst of citrus scents and other Mediterranean essences. Many famous figures have chosen this location as one to enjoy their Apulian holidays and plunge into crystal-like waters that surround Salento. Authors and directors have come to develop their art here, and some have filmed some scenes of their films.  A large number of our guests have left feeling enchanted, as our guest book demonstrates. The Amati family in particular, who have dedicated their lives to Masseria Borgo San Marco.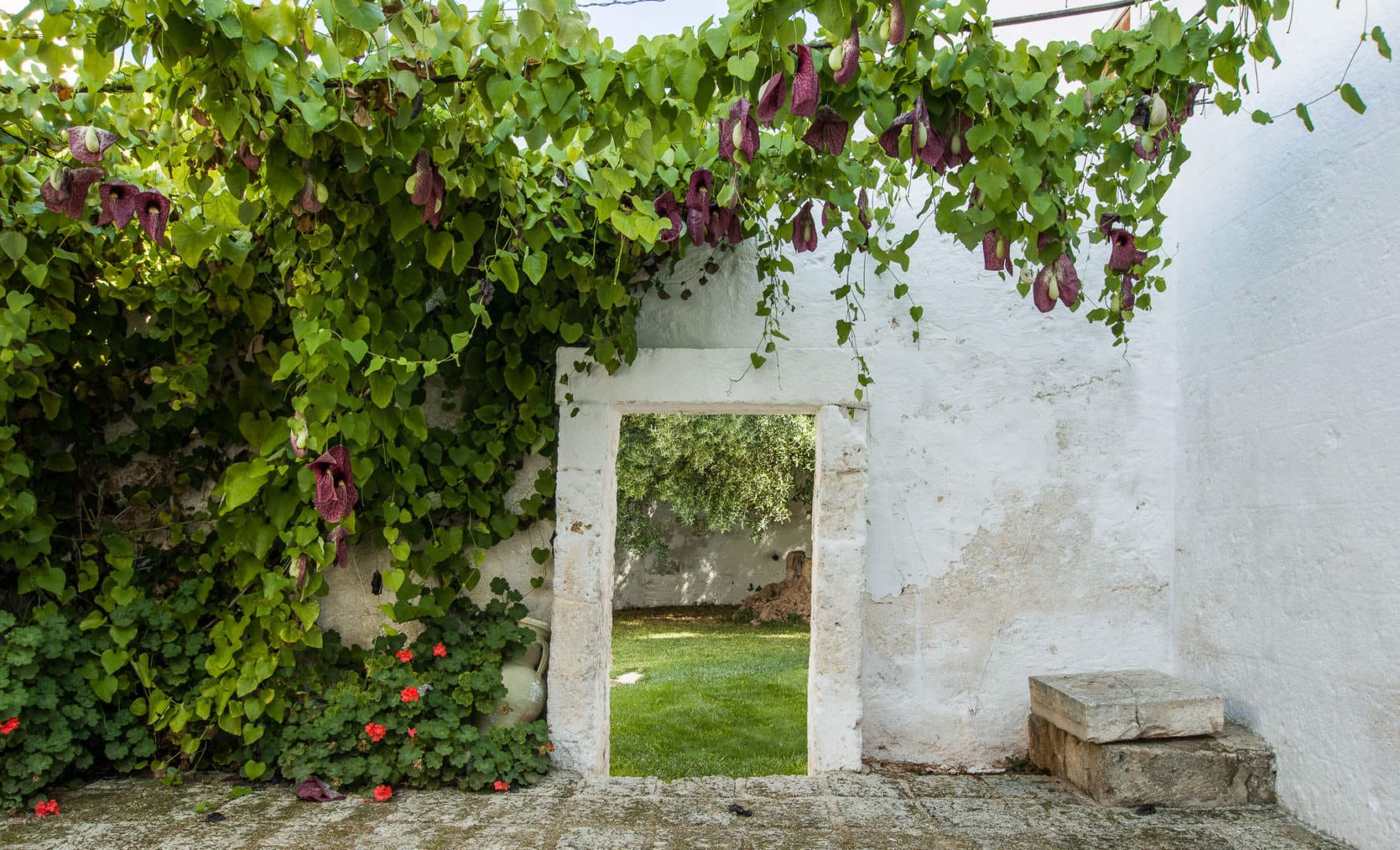 Borgo San Marco,
not just a simple stay
Dear Guest, Apulia is a journey!
A magical one, as there aren't many places that are of such beauty. Where the masserie are home to typical Apulian ladies, dressed in white that sing with nature. Where historical cities are sweet yet offer an immense amount of culture and where colours are complemented by nature's lights. Puglia is where the olive trees have lived for centuries, and have been a source of inspiration for Kings and Popes across hundreds of years. Where the skies meet with audacious Apulian-Romanesque cathedrals, and where the medieval cave paintings led to thousands of frescoes. Puglia is home to a one of a kind stone, wind and sea. These are some of the surprises that Puglia has to offer, and we urge that you experience them, as we believe that it is like experiencing magic.
Suites
Custom style, Highest Comfort.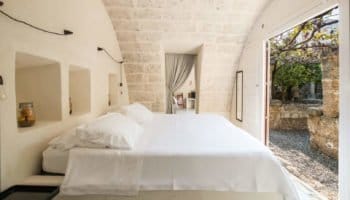 Really spacious and comfortable, (up to 70 square meters), they are in the main tower of Masseria, combining tradition and elegance. Fitted with all commodities, among which a bath tub, they both have a terrace from which you can enjoy an amazing view on the surrounding countryside and the Adriatic Sea, even getting a glimpse to the well-known city of Ostuni.